So we were Googling around for companies who supply to entire UAE a large selection of patio heaters. Confused with the selection of gas and electric patio heaters.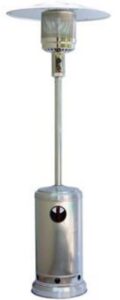 Purpose is to achieve and maintain a certain thermal comfort for people through the use of propane gas, thermal radiation and to save electricity bills.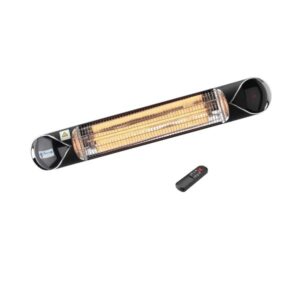 Have the advantage of being slimmer, without gas cylinder or emissions. However, they need electric power source nearby.
It's never been easier to control the temperature of the outdoor spaces. With many offers for sale and rental, outdoor patio that has convinced Dubai consumer of its effectiveness and reliability especially on winter months.
Outdoor patio heaters are as expected,
The effective way to heat in cottages, homes, garage, gardens, rooftop and even some consumers can use it for indoors (Using gas heaters indoors is prohibited and dangerous). The Pyramid and Mushroom heaters are the most popular for rental and among buyers, the reason it's because this is the best option for heating any patio space, but Caution is required always with periodical inspections.
Patio Heater is ideal and useful during the low season. Some common materials are stainless steel and powder coated steel, with some water proof protection from rain, sun and dust. But as noticed in Dubai and Abu Dhabi, even stainless steel starts to degrade near beaches relatively quickly. Outdoor heaters are increasingly common as accessory to decks, terraces and outdoor kitchens. They are not only bringing enough warmth for use in winter, but they are ideal for romantic outdoor dining in cool autumn evenings.