Yes, This is the time in year when we explore one of the top10 outdoor cooling service providers. And this time it is about outdoor air coolers rental service providers in Dubai (they mostly cover all other Emirates).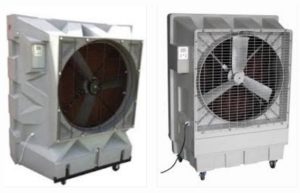 If you live in Dubai, you already now it is impossible to have an outdoor event, party, use Cafe patio or even sit in your villa's backyard without an air cooling machine. The option to buy is always there, but keep in mind if you need that many air coolers to stay with you to store later.
So rental is your best option if you need many coolers for event or short time. We explored some of the popular outdoor cooling rental specialists in Dubai. We ignored the bulk renting company's as those might not help you in correct selection of operation of the hired units.
So here We go starting with top-5 (Courtasy of outdoor-climate-control-uae.blogspot.com), We will update and add the rest (hopefully) later
They are pure outdoor cooling & heating rental company in Dubai
, Offering rental of air coolers starting from 140AED/day only
The do all kind of outdoor cooling solutions. And they rent within UAE. Rental models changes by availability, so the price ranging from 150 to 400 AED/day.
One of the most recent & popular outdoor cooling/heating vendors in UAE. They offer rental service with big stock to cover the biggest events. The smallest Climate+ cooling machine available for rental is the
8000m3/h air cooler to hire
starting from 150AED.
They have been in outdoor cooling industry in Dubai for many years. They do all kinds of misting and cooling beside rental. The smallest air outdoor cooler rent price starts from arround 150AED/day.
They do outdoor cooling and heating as well. The rental service for air coolers available in UAE only